Zuma is a highly experienced, result-driven web design firm providing a range of web and graphic services. We endeavour to produce great results no matter what size the job is. We work hard to develop trust and build lasting relationships with our clients and partners, we love what we do and it shows. We have the experience and knowledge to reach to your audience, both new and existing.
We provide a range of services that include creative, technical and online marketing services, outstanding website design and development, branding and logo development, illustration, advertising and all facets of print design.
"A big advantage to having a small team is we can provide a high level of availability."
We don't have the burden of administration and management overheads and we work quickly and efficiently. We are cost effective, at the same time producing high quality and striking work. When additional expertise is needed we engage with a select community of experts in copy writing, photography and online marketing, allowing us to complement our services with a full studio range of services, removing the need for you to deal with multiple suppliers.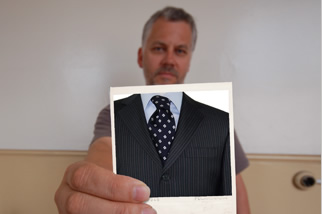 Phillip Rasmussen
03 477 6699
021 387 988
178cm
Entering the web development industry in 1996 has given Phillip a huge amount of perspective on the internet as it stands now. Many of the techniques and applications that are common place today were either not around or only just emerging in these formative years of the internet and his career. These pioneering years nurtured a necessitating culture of curiosity, problem solving and innovation.
Today he uses technologies that have iterated in many cases for over a decade. Needless to say, Phillip has a level of fluency and experience in his development tools and techniques that very few possess.
Our Contacts
Level 1
Manchester Unity Chambers
138 Stuart Street
Dunedin 9016

Postal
PO Box 5962
Dunedin 9058
New Zealand