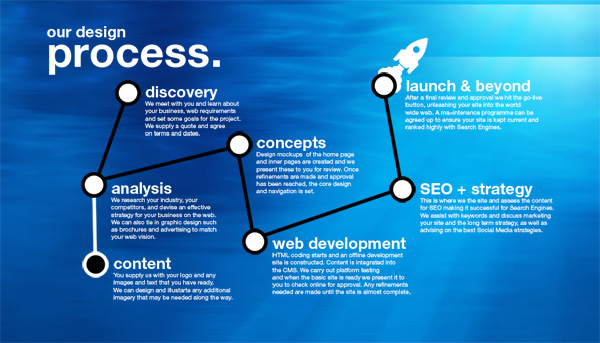 At Zuma, we are dedicated to providing our clients with top-quality services that meet their unique needs. Our process is designed to ensure that we understand your goals and objectives and can deliver the results you are looking for.
Our process starts with an initial consultation to discuss your project requirements, timelines, and budget. We then work with you to create a customized plan that addresses your specific needs and helps you achieve your goals.
Once we have a plan in place, we begin the implementation process. This involves executing the strategy we have developed, and we keep you informed every step of the way.
We believe that communication is key to a successful partnership, and we ensure that you are kept up-to-date on the progress of your project. Our team is always available to answer any questions you may have and address any concerns that arise.
After the project is completed, we conduct a thorough review to ensure that everything is working as intended. We also provide ongoing support to help you maintain your project and make any necessary adjustments in the future.
At Zuma, we are committed to delivering exceptional results and building lasting partnerships with our clients. Contact us today to learn more about how we can help you achieve your goals.
Our Contacts
Postal
PO Box 5962
Dunedin 9058
New Zealand