Dunedin Fringe & Eventotron

The Dunedin Fringe Trust runs an successful annual festival celebrating 'fringe' performances and artists in Dunedin.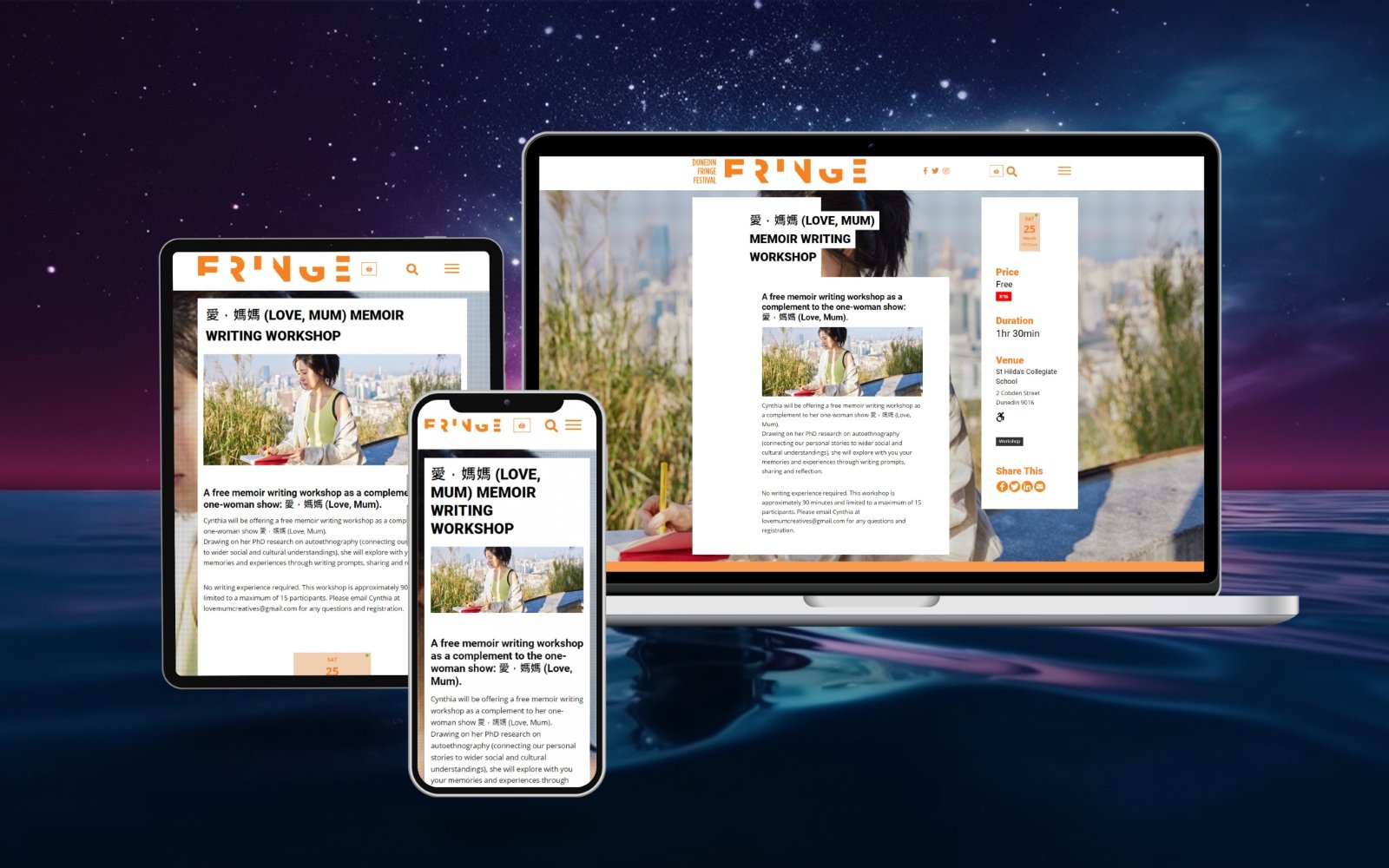 In the last few years they've adopted the events management system, Eventotron. Initially this was only used to obtain information and collateral from the performing artists and their performances. That information was then used for promotion/advertising and to populate a ticking services (mostly manually).
Recently, Eventotron has introduced a ticketing and payment service. The Dunedin Fringe were keen to jump on as early adopters. Wanting to keep the Fringe's well branded website, we worked closley with Eventron to integrate a real time solution that would communicate with Eventotron, display updated events and allow users to purchase tickets using Stripe as the payment gateway.
Technologies & Services Used
Eventotron
Stripe (Payment gateway)
Farcry Content Management System
AWS (Amazon Web Services)
Lucee
Apache Webserver, Solr & Tomcat
MySQL
Java
Our Contacts
Postal
PO Box 5962
Dunedin 9058
New Zealand