Billy Browns to Responsive
When a client likes there current site as it is but understands the importance of accessibility of it working well with mobile devices, you have a few choices. Create a new site from scratch, add a mobile version or (in this case) make the current site responsive (one site that resizes for all devices).
We first built Billy Browns site back at the beginning of 2009. It's a small site with a great little custom design. The rustic graphical element complement the physical reality of the actual lodge overlooking Otago Harbour. At the time, mobile devices were still in their infancy and there was no real sense of requirement spending the extra time (and money) creating a site catering for the small amount of pho9ne in the market.
What a difference five years makes. Most websites are now build with a mobile first policy and I can't remember the last site we'd done that didn't have a responsive framework in the background.
The client was very happy with the current design so we were tasked with;
Use the current content
Keep the unique, original look and feel
Update image galleries and maps to work well with the newer devices
and make it responsive
View the site: www.billybrowns.co.nz
Below is the original site (still looks good after all these years), and below that, the new responsive version.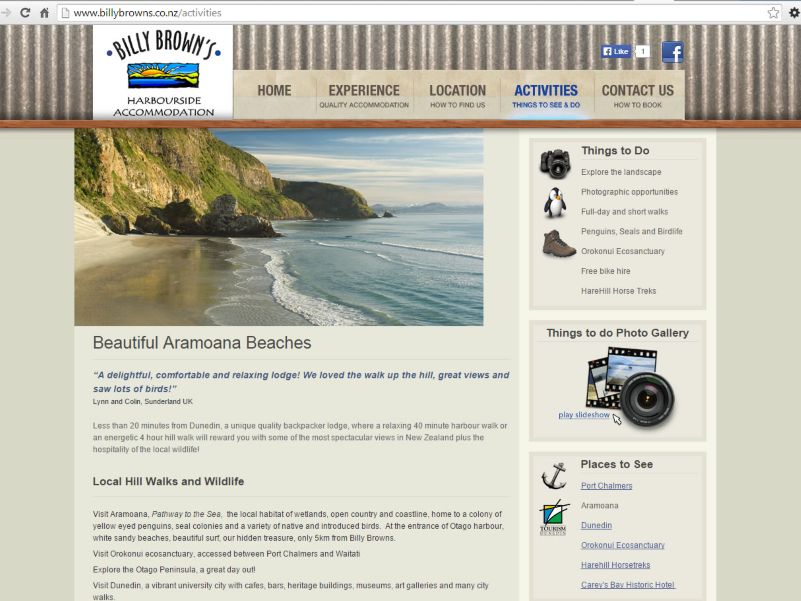 Above, original Billy Browns website created in 2009.
Below, the new reponsive site, 2014.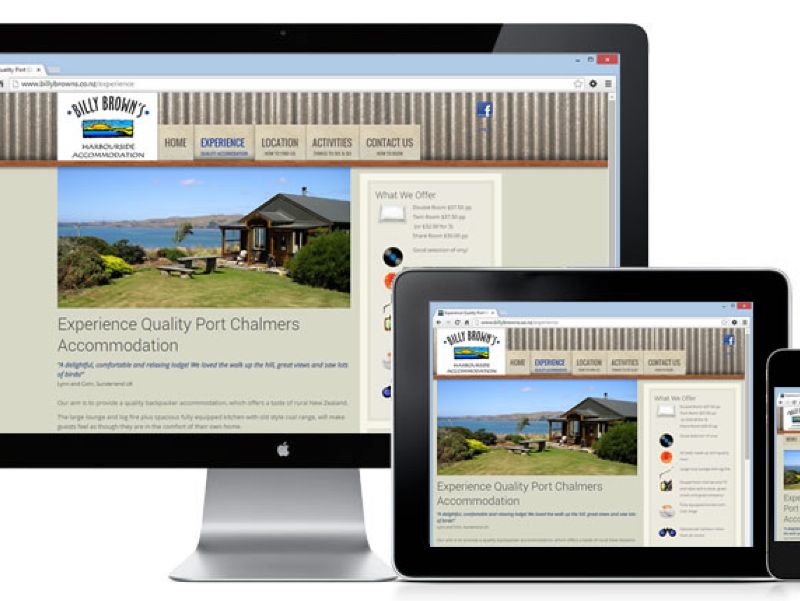 Our Contacts
Postal
PO Box 5962
Dunedin 9058
New Zealand