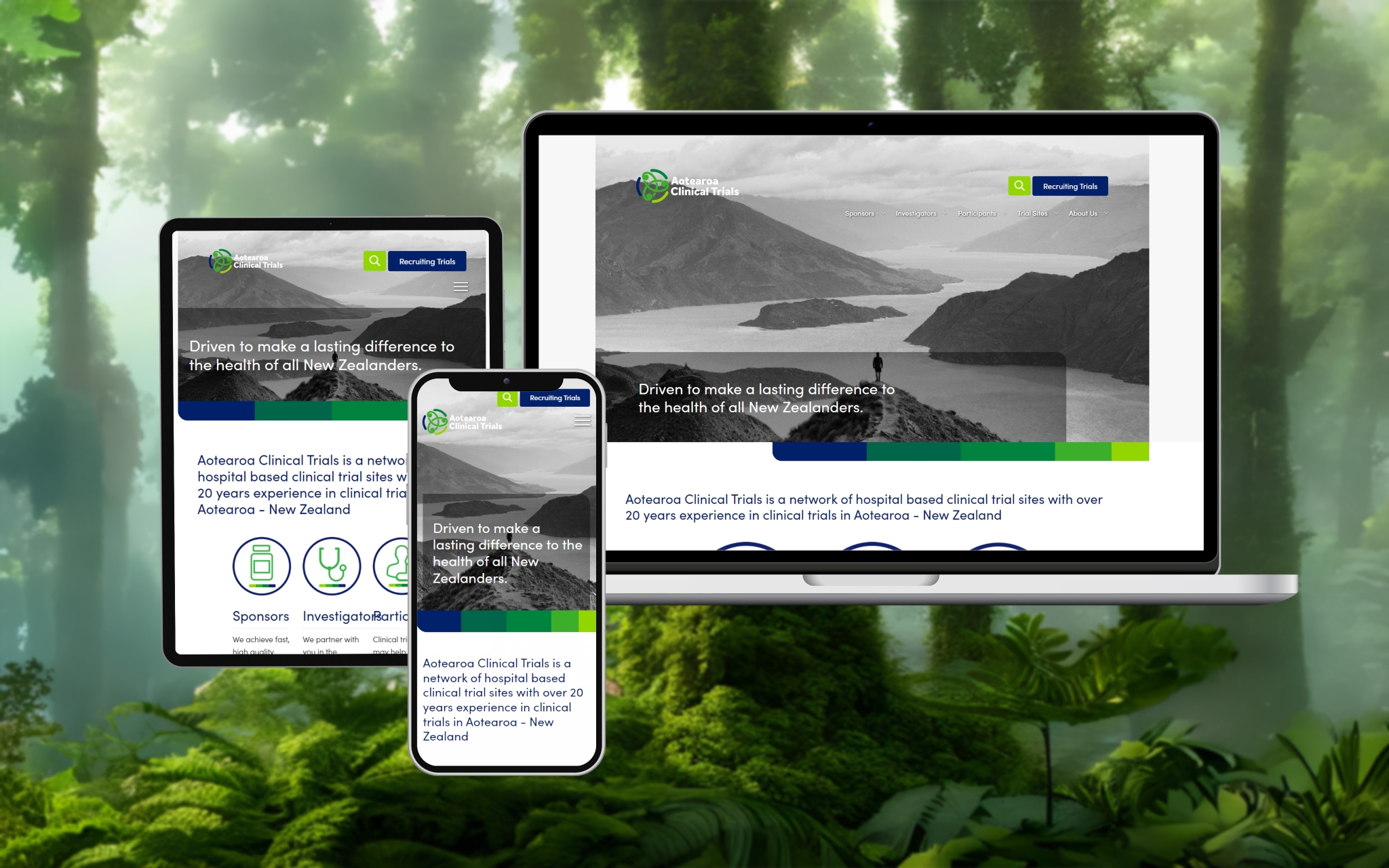 Created in collaboration with Design Managers, Aotearoa Clinical Trials is a website designed to unite various stakeholders involved in the clinical trials process. This platform caters to Sponsors seeking top-notch facilities, Investigators in need of comprehensive trial support, and Participants eager to contribute to advancing our knowledge and benefiting future generations.
Some highlights of the site;
Interactive Dashboard
The website an interactive dashboard that allows users to easliy find current recruiting trials in their area of interest.
Users can toggle medical terms to be more layman friendly when finding a therapeutic area.
The underlying data is managed through the Farcry Admin from within the organisation. This inteface allows Aotearoa Clinical Trials staff to manage and easily connect trail sites, investigators and therapeutic areas. 
Dynamic Custom Content and Presentation
The Aotearoa Clinical Trials website boasts a wealth of unique content meticulously tailored for dynamic presentation. The image displayed here exemplifies a timeline-style arrangement of cards. It's important to note that this content can effortlessly adapt to alternative formats, such as an accordion-style layout or a column-based presentation.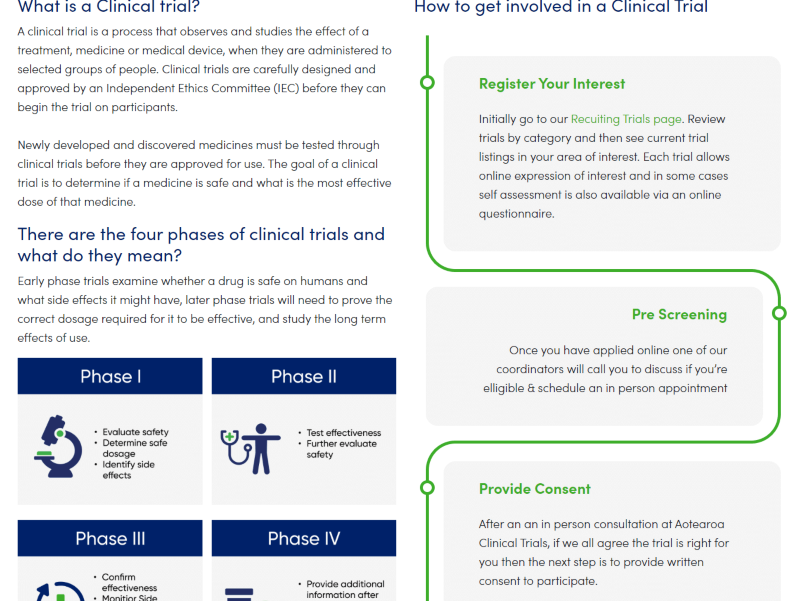 Multiple News Sources
They're setup to pull in news from Mailchimp
In the Farcry CMS, you can effortlessly handle news items, including their publication dates and optional expiration dates. Furthermore, the system accommodates dynamic news entries, which are automatically generated whenever a Mailchimp newsletter is dispatched. When Mailchimp notifies the website about a sent campaign and provides the relevant details, Farcry promptly generates a corresponding news item based on this information.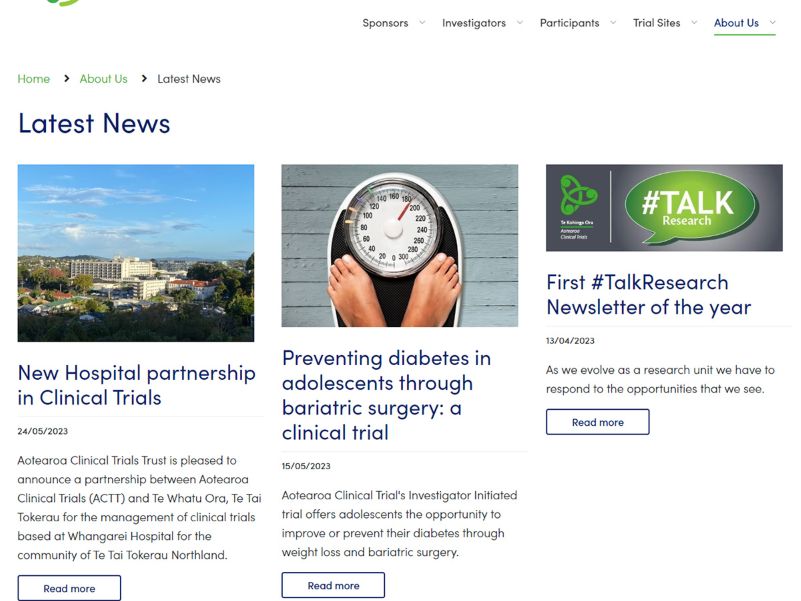 Our Contacts
Postal
PO Box 5962
Dunedin 9058
New Zealand